At tmc, transparency and team spirit are enshrined in our "Great 8" company values. Their importance goes well beyond our company walls. Why? Because openness, or transparency, as well as collaboration will ultimately determine how successful railways will be in becoming the most sustainable and attractive means of transport in the future. We're working towards it.
IFC Rail – A new level of collaboration
Let's start out by explaining what IFC (International Foundation Classes) stands for. It is a standardized, digital description of the built asset industry. Also, it is an open, international standard. And it ensures vendor-neutrality. Most importantly, it applies across a wide range of hardware devices, software platforms, and interfaces for different use cases. By joining and collaborating towards the latest version of the IFC Rail open standard, we are making sure that all our product roadmaps are aligned. This is the reason why we are also taking part in its creation. We've joined the real and virtual roundtables that are hosted by the Steering Committee and Project Management Office of the IFC Railway Room.
BIM2field2BIM – a new level of transparency
Which Bim? We're not talking about Vienna's trams. However, we are talking about the Building Information Modeling (BIM) that is widely used in the field of construction. BIM to field stands for the process of bringing work order data like design geometry or correction values from a Backoffice system to the field, i.e., the actual construction or maintenance site, whereas Field2BIM means bringing actual post work data from the tamping process back to the Backoffice system.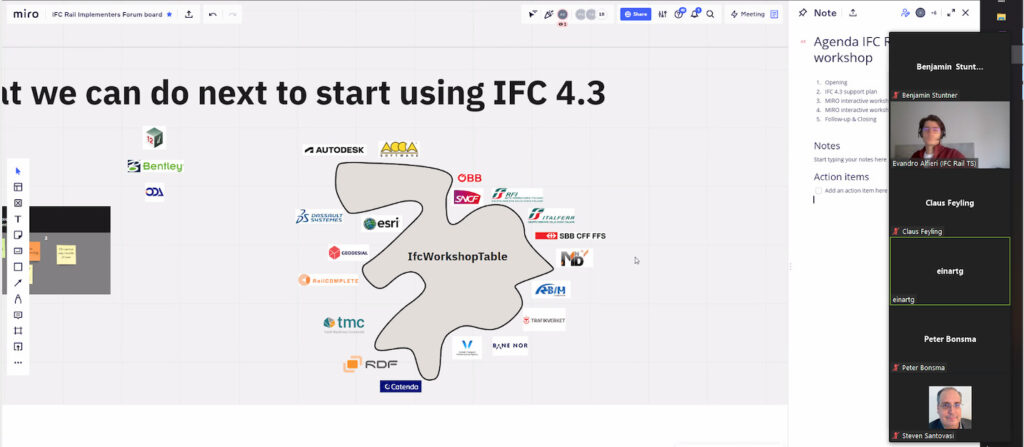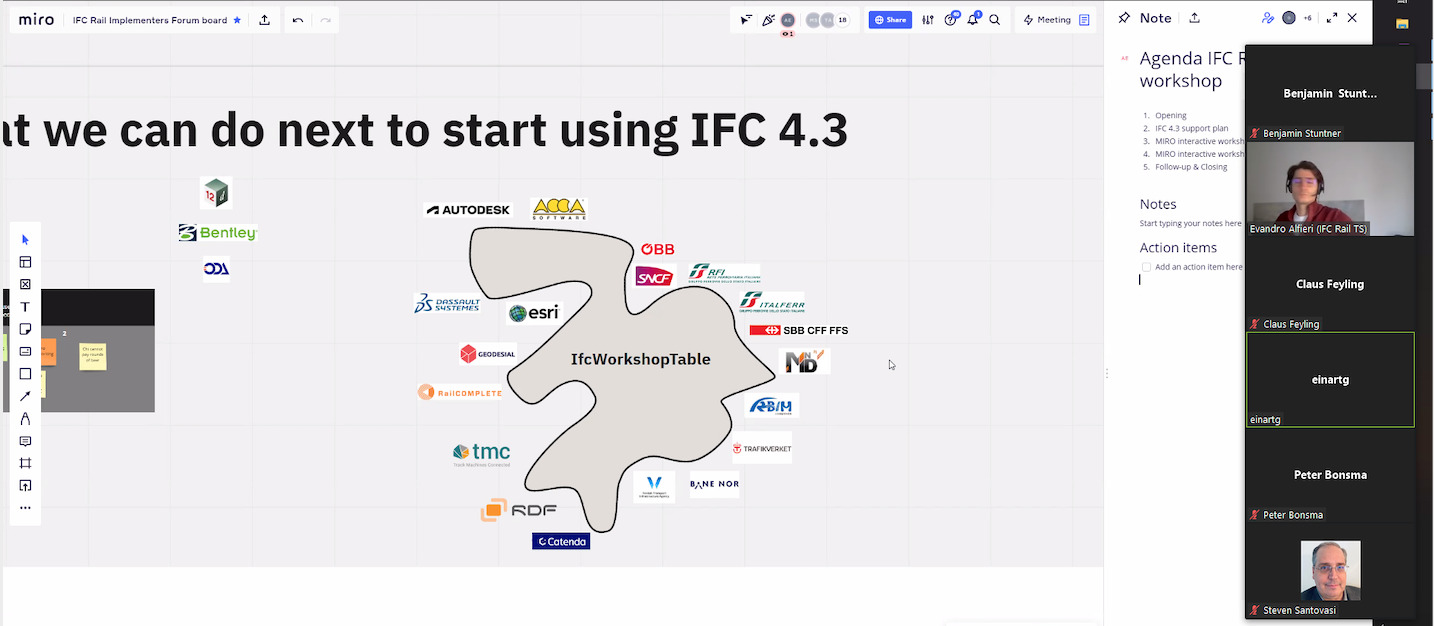 BIM2Field2BIM's pioneer and leading stakeholder is the Austrian Railways ÖBB, where Agnes Schöpp is the initiative's Test Lead and Andreas Pinzenöhler its Technical Expert. They are joined by many other railway infrastructure operators such as SNCF, SBB or FTIA, making the standardization a truly international effort. And we, tmc, as the main software vendor, aim to enable those data exchange scenarios with our products, allowing infrastructure managers to access and evaluate actual data and compare it to planned data in a complete and process-safe manner.
Compatibility is important across the European railway infrastructure. This is true both on the side of infrastructure managers, but also for all hardware and software suppliers. To that end, tmc has joined the BIM2field2BIM initiative and the IFC Rail Room of Building Smart International. "It's just so much easier to design products that solve our railway customers' needs when sitting across the table from them. We are grateful for the open exchange this platform allows" says Benjamin Stuntner, Head of Product Management at tmc. He adds that, in a first step, "we have already aligned the exchange of design geometry in our tmAGC. Also, we have included further alignments to the standard in our other product roadmaps."