Integrated Data Management for Railway Infrastructure
Fleet & Tool Owner Central Application Hub (tmOS)
Measurement data are available at any time in a structured manner for all applications.
Data on the condition of your rail infrastructure is measured and recorded at very different places, times and in different ways. The tmOS Central Application Hub's core task is to merge the data from all sources and to standardize it in a meaningful way. This breaks up data silos and gives you a holistic view of all rail infrastructure measurements. tmOS turns the fragmented image of rail infrastructure that exists today into a complete and transparent network that is easier to maintain and manage.
use case
use case
Product Details
tmOS is an all-in-one solution. It is an integrated, web-based platform on which data from different sources is automatically processed, uploaded and validated. With physical measurements, digital measuring systems, track maintenance and construction projects as well as track machine measuring runs, a lot of data has been available so far, but it has not yet been possible to correlate all data from different sources. As a result, the available data has provided limited information. tmOS closes this gap by means of methodical, efficient and patented storage of railway infrastructure data from a variety of sources and applications.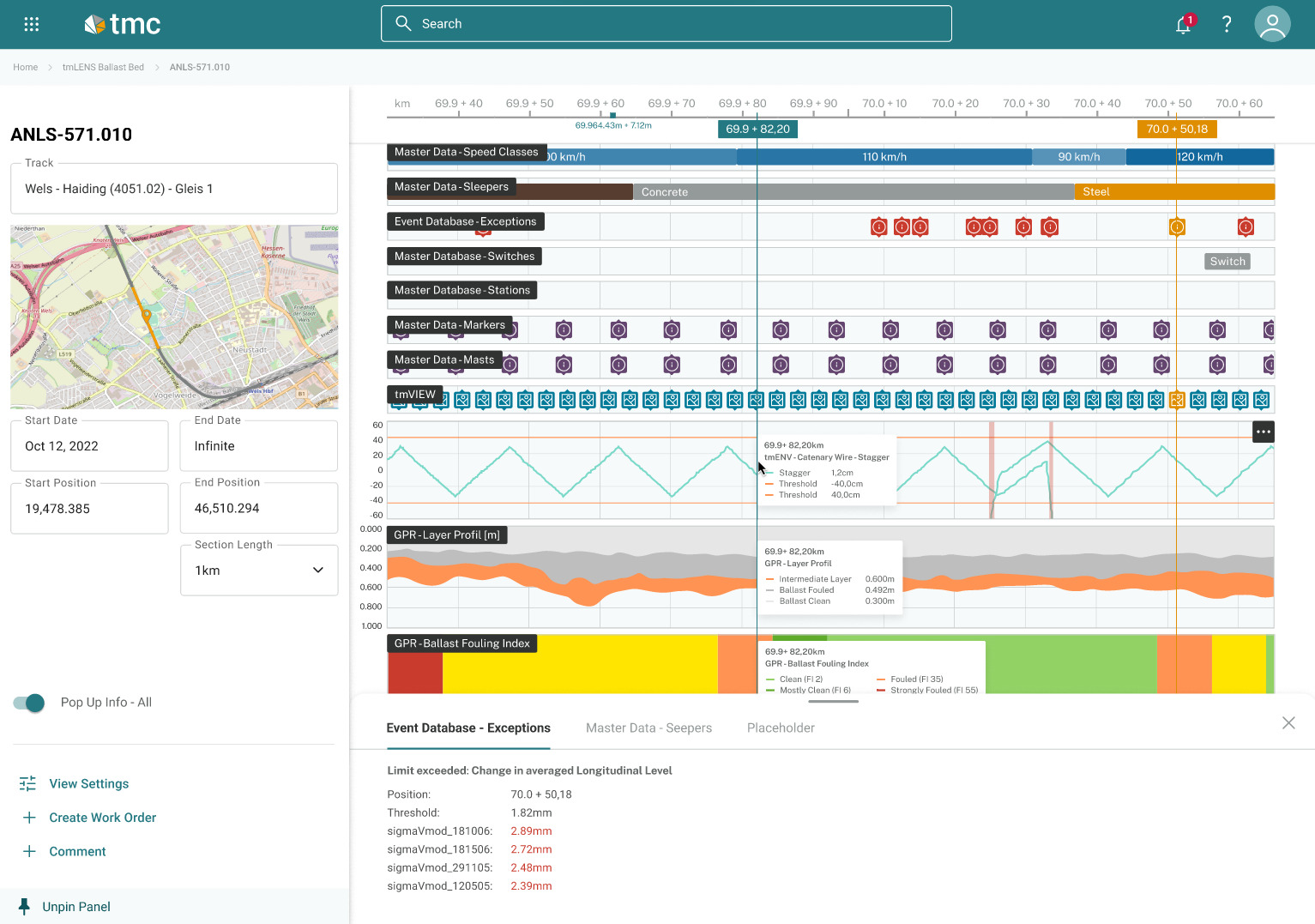 learn more
learn more
Get ready for tmOS
As a hub, tmOS allows to deeply monitor the state of the system and to interact when needed. You can take quick action in case of any system outages and deep-dive into a detailed analysis. It further prioritizes data security and privacy, implementing robust encryption, access controls, and compliance with industry standards and regulations to safeguard sensitive railway data. 
As a central component of all other digital solutions for railway construction machines, tmOS is more than just an entry-level product, it's the core part to all future digitalization endeavors. It is the framework for all current and future tmc products and a guarantee for an ever-evolving platform providing more and more functionality and applications over time. And with the migration of all tmc products towards tmOS, the availability of data and the capabilities of tmOS will scale accordingly.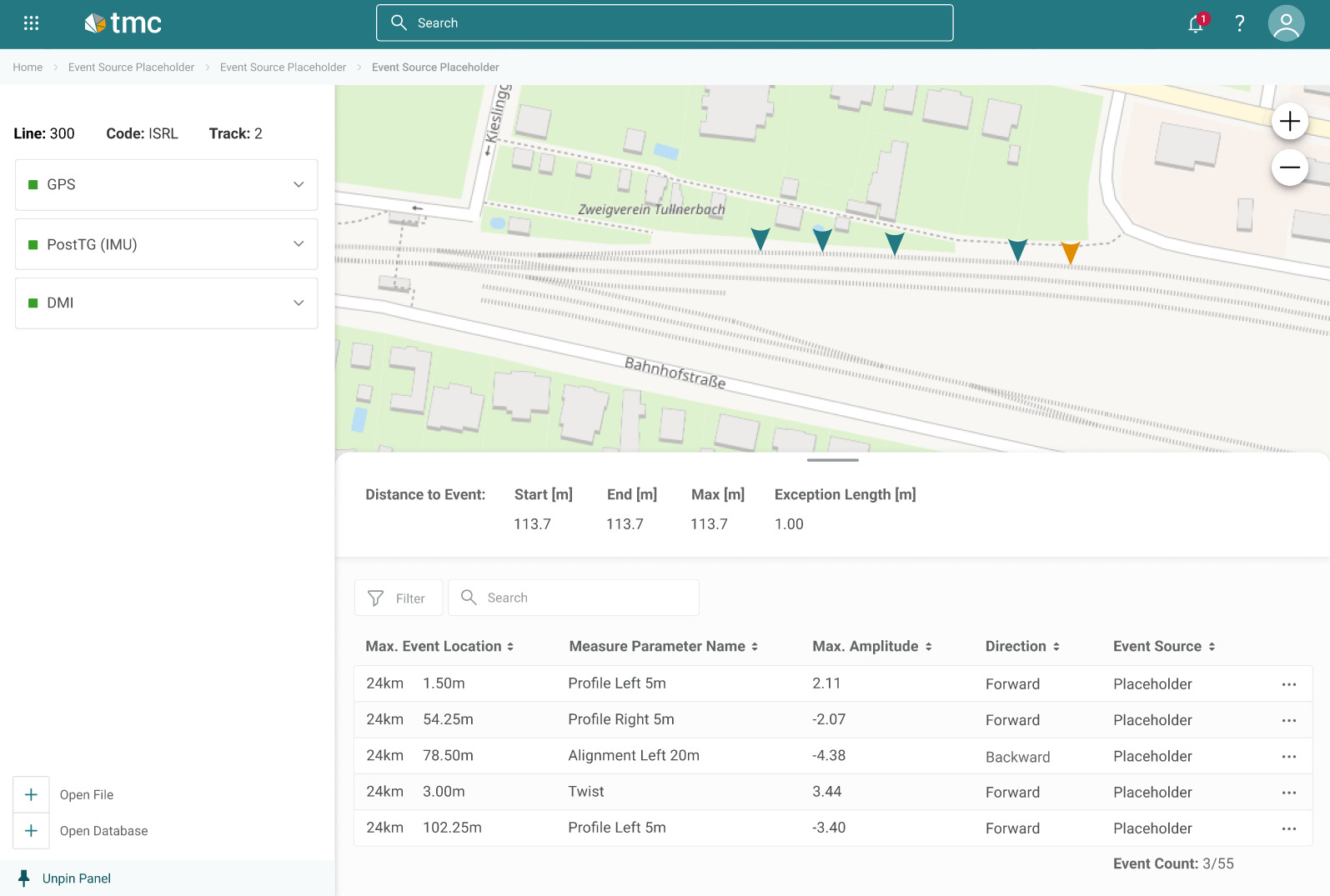 Your Benefits
A central data storage for all railway infrastructure data with real time synchronization
Previous investments in tmc's digital solutions are enriched
Online data connection between the measuring tool and the office environment enables decisions to be made in real time
Acting as the data link between measurement platforms and track maintenance machines
Elimination of data silos for an in-depth view of all data
Transparency and full overview of the state and condition of your infrastructure
Targeted and educated infrastructure decisions through a networked view
Open platform that also integrates existing systems