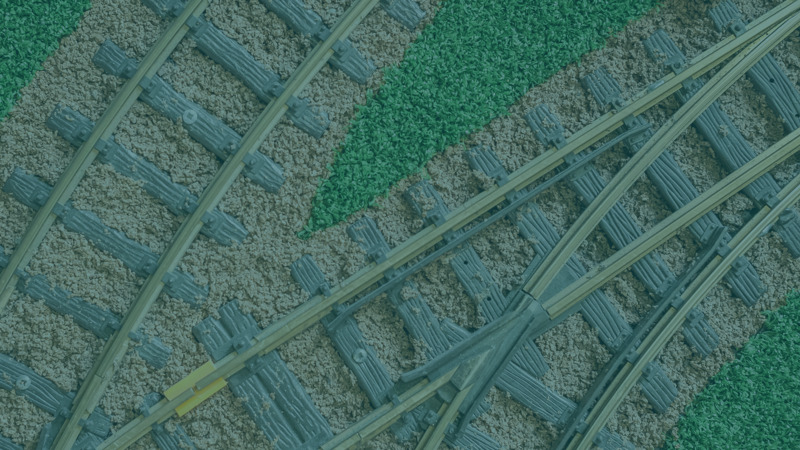 tmLENS: A better Ballast Bed Insight
Infrastructure Manager tmc Superstructure Inspection Service
tmc's new offering based on a dedicated product selection and data combination giving an end-to-end view on the condition of the ballast bed for targeted decision making.
Knowledge is power. With limited resources at hand, it is essential to know where your infrastructure needs the most attention. This is why we are collaborating closely with our fellow Digital Railway Solution Alliance members to provide you with a full spectrum of digital railway superstructure inspection technology and services. At tmc, we are providing a fully closed digital data loop covering track machines, fleet and infrastructure management. Our proximity to track machines has enabled us to launch tmLENS, a comprehensive end-to-end view of the ballast bed building the baseline for optimized maintenance decisions, for example tamping or ballast renewal.
use case
use case
tmLENS for Ballast Bed Status
Tamping actions require a comprehensive status knowledge of the ballast bed. This is made up by a combination of individual measurement systems. Starting out with the ballast bed longitudinal patterns tmc delivers a precise profile using our PosTG for the relative and tmRTG for the referenced geometry. For the ballast bed lateral profile considering catenary wire geometry, platform edge distance, clearance profile etc. our trusted tmENV always delivers. With tmVIEW, our tmc portfolio also allows you to access the drivers view of any track you have inspected with our on-board technology. Finally, we integrated ground penetration radar for our DRS Alliance partner and sister company Ground Control towards the full end-to-end Ballast Bed representation, including a key performance indicator view following the railway norm EN 13848-6.
But system integration is just a first step. Going beyond, we use tmSYNC to align all captured data regarding time and location. For this we detect markers and QR codes on masts or other points of interest ensuring a constant resynchronization to the topology.
All data is not only available onboard a track-bound vehicle, but thanks to tmMDC also backhauled to the cloud or an on-premise data center for viewing, analyzing, editing and decision making. The decisions made are then combined to work orders and sent over-the-air to track machines for execution. Results of the work orders are sent back, synchronized, to the backoffice. This is a more convenient way of infrastructure maintenance. It also ensures data integrity, because with our onboard and offboard tmOS, data is never leaving the system and is never transported manually.
For all other aspects of superstructure inspection tmc is equally as deeply involved to deliver best-in-class digital solutions. Check out our high-precision, colored point cloud offering, providing a digital twin of your superstructure in unmatched accuracy.
If you would like to know more about our inspection solutions, please contact us, we would love to walk you through them and introduce you to our colleagues in the Digital Railways Solution Alliance.
Your Benefits
New product to the market with an unmatched, united approach that has never been available before
Easy Access & 24/7 Unlimited Availability of information
Full transparency of Ballast Bed status to take informed maintenance decisions
More Useful Data: First fully consolidated view of the Ballast Bed represented in your very specific topology language