We've taken the time to introduce a set of new features to make tmMCO accessible remotely, support new languages, improve UI/UX on mobile devices and in the cockpit. The team still celebrates these milestones with pizza on Wednesdays.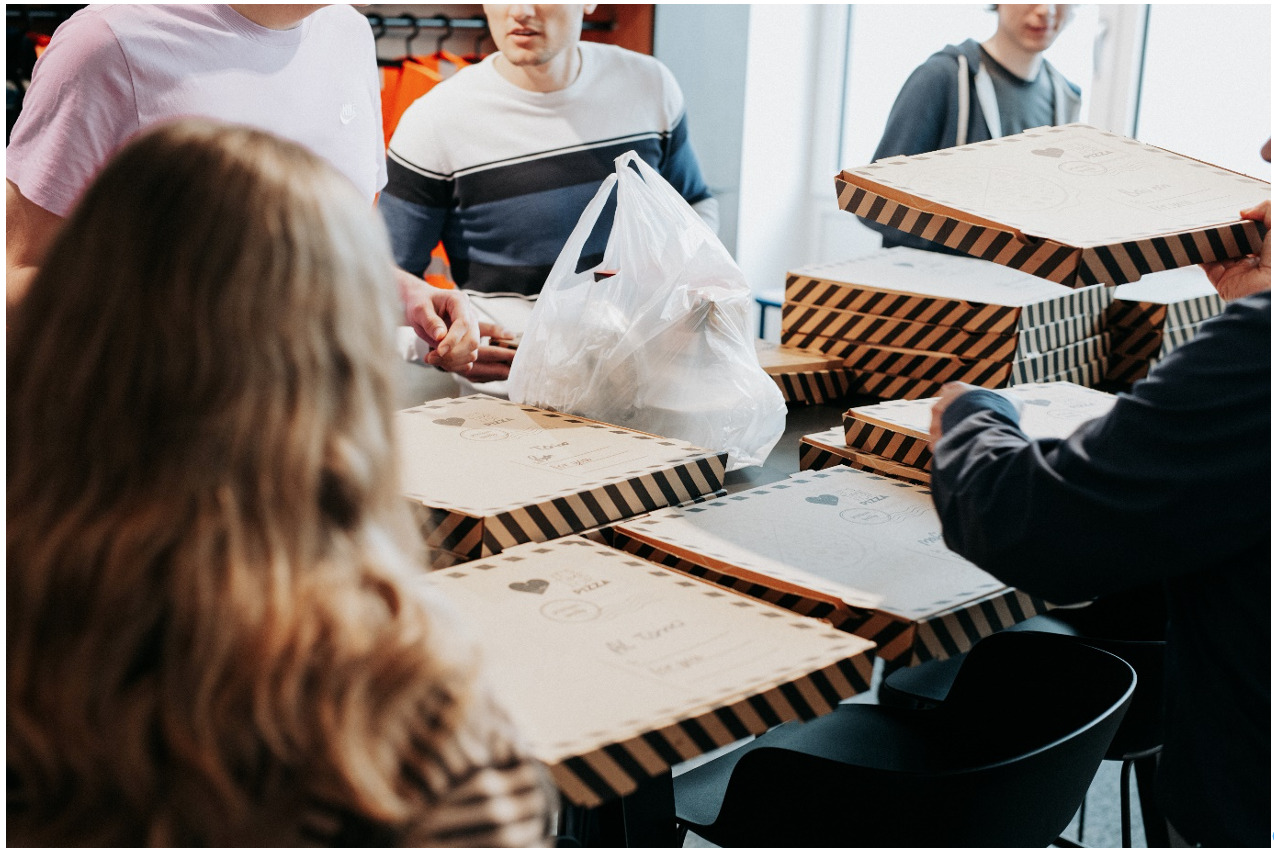 New language support for Portugal and Czechia
Ahoi and Ola, tmMCO now speaks Czech and Portuguese, right in time for your summer holidays. We are looking forward to receiving feedback from users in Czechia and Portugal.
Remote activation of machine functions
Winter will come again. Since we all like to have it warm and cozy our team has taken the time to introduce some non-critical machine functions that you can activate remotely. For example, you can now preheat the interior of the machine, such as the operator cabin, before you get there. Much like many of us preheat our cars to not turn into icicles in winter.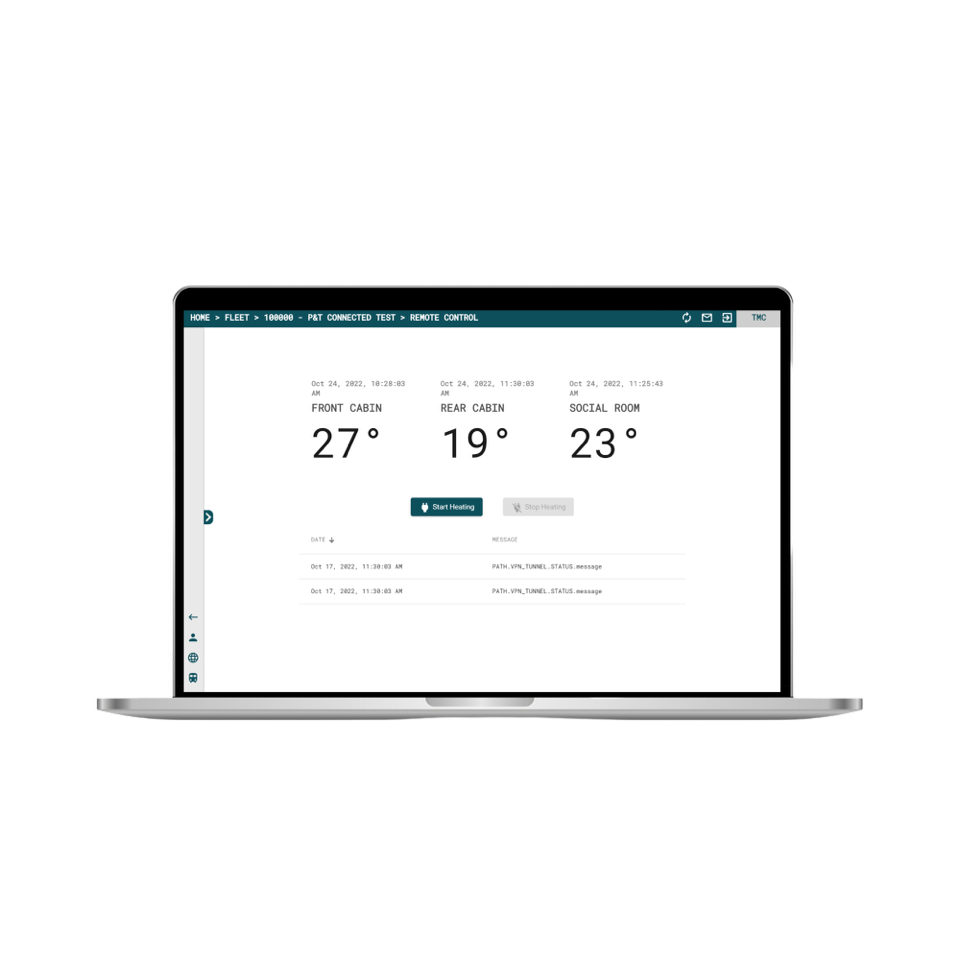 VPN Remote Access
Attentive readers of the series will now notice that the VPN Remote Access was already mentioned in the tmMDC post. Because of the close collaboration of tmMCO with tmMDC this feature is also mentioned here. We now offer a secure way of accessing the Machine Network via VPN. This allows service technicians to easily fix issues or update systems remotely without having to visit the machine physically every time.
We're giving you full control over access and role management and provide detailed logging for full transparency. We've also implemented two-factor authentication with a physical switch on the machine to make sure that remote access is only granted when needed.
Cockpit improvements
We've started introducing default decked-out and pre-configured cockpits for different machine types. No more empty cockpits, when accessing the cockpit for the first time. Widgets will be sitting there, waiting to get started. We've consulted users and experts that have allowed us to present you with preconfigured cockpits that are compiled in a meaningful way, better than the watch next Netflix suggestions. Furthermore, we've improved some of our widgets. For example, some data groups, such as the one for machine utilization, can be displayed as bar or pie charts, which can be useful to quickly identify and optimize machine performance.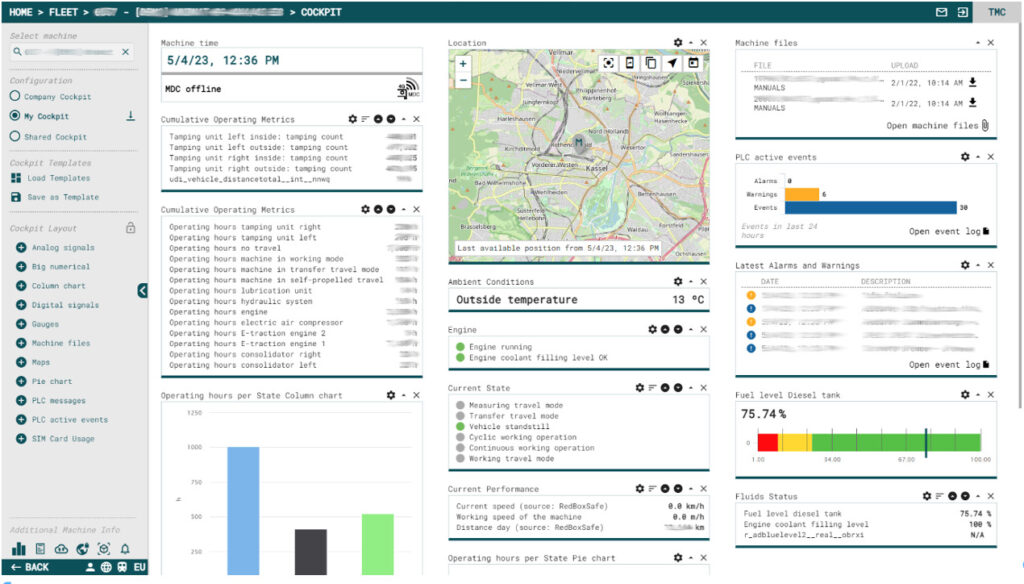 Mobile optimization
As tmMCO increases its reach, so do use cases that require higher and remote accessibility. As machine statistics are increasingly required on the move, tmMCO is becoming more user-friendly on mobile devices. Our team continues to invest time on improving UI/UX on all devices.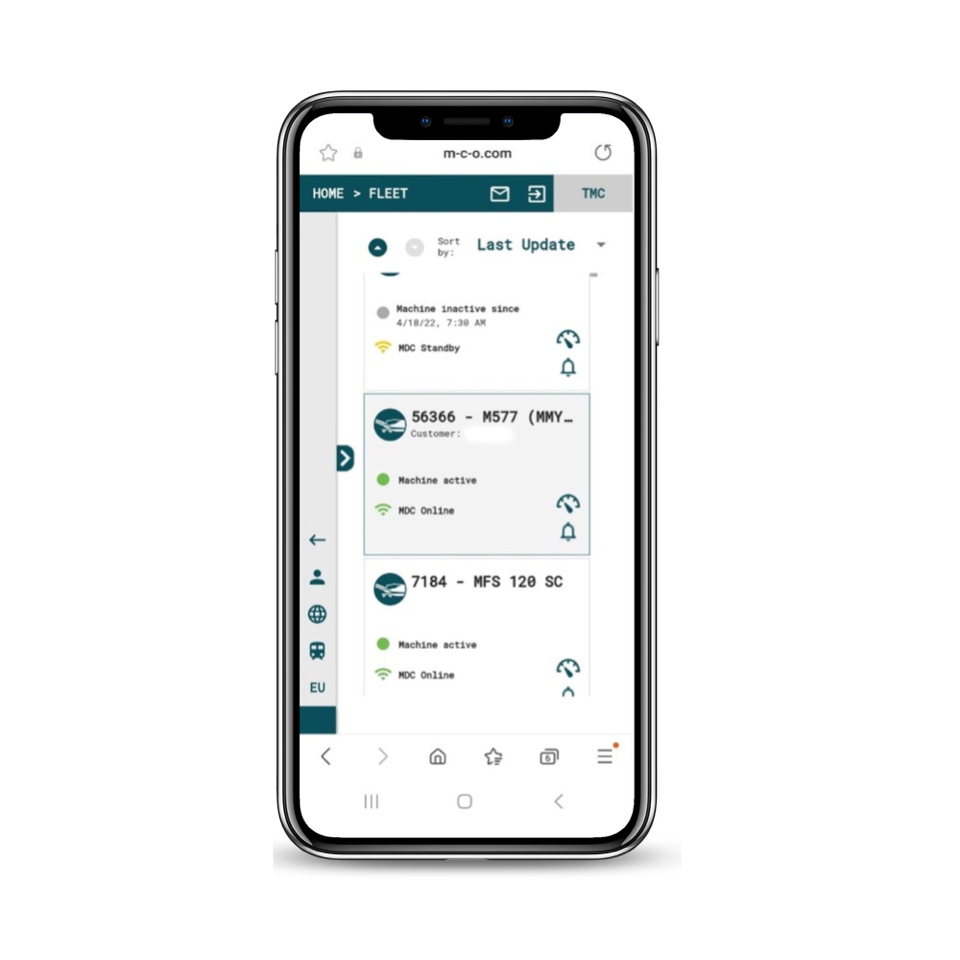 Notification service
tmMCO just got another feature: the notification service. Toggle on and customize the info that is directly sent to your inbox. We send notifications for system alerts, machine-related events, and signal thresholds that you can easily define and set for yourself.
Are you ready to use the full range of tmMCO's new features? Contact us to learn more about tmMCO or follow us on LinkedIn for future updates.