With this simple basic recipe we warmed up and worked out the basics at our workshop. A good shortbread is half the battle, but the tracks for the namesake track look also require a steady hand and attention to detail.
The ingredients:
Shortcrust pastry
200g butter
300g flour
100g powdered sugar
1 egg yolk
vanilla
lemon peel
Marzipan dough
25g liquid butter
200g marzipan
20g powdered sugar
1 egg white
Red jam (taste as desired)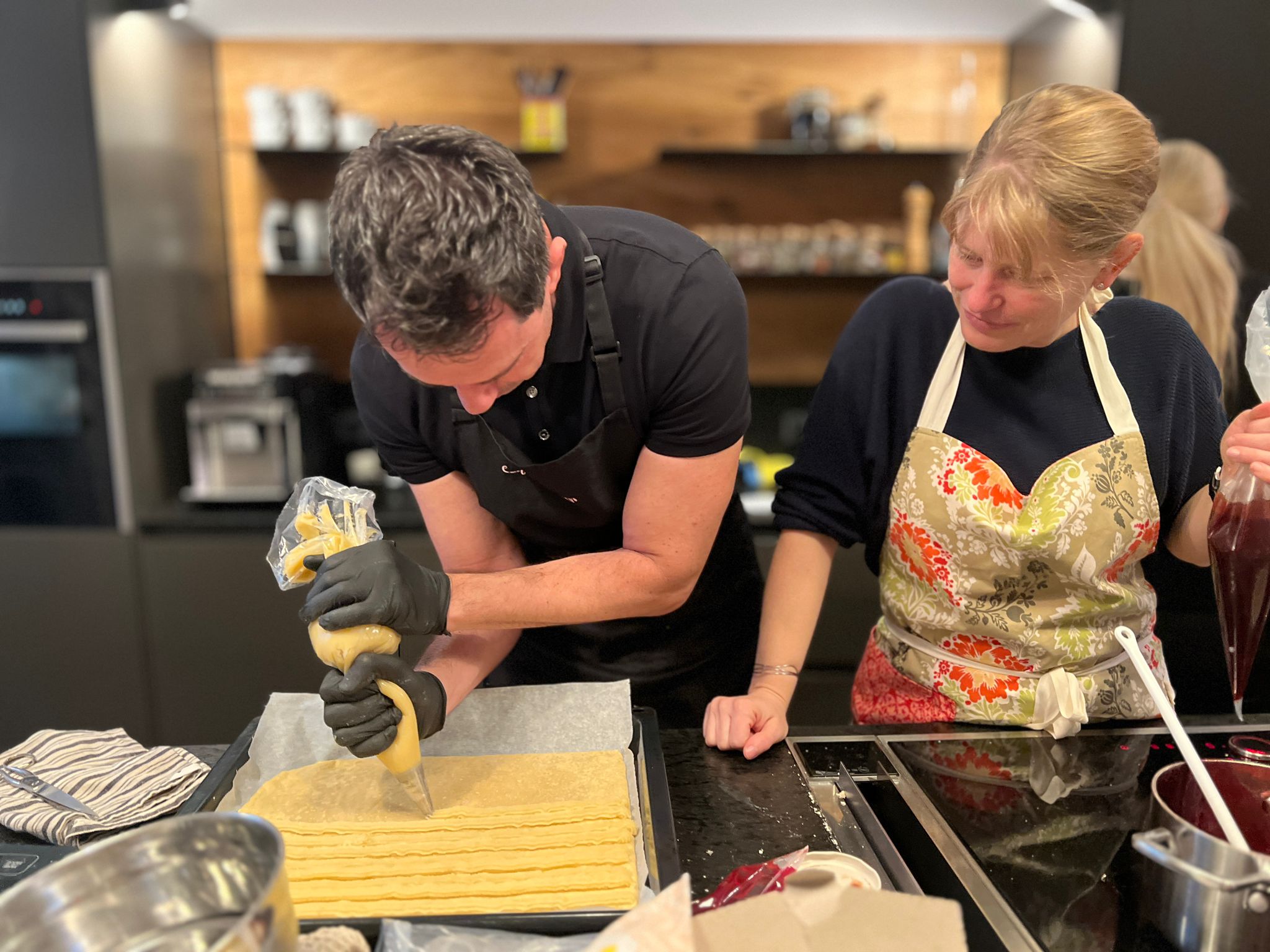 For the shortcrust pastry, quickly knead all ingredients into a dough. To make it easier to incorporate the butter, it can be shaved into the dough with a grater while it is still chilled.
The dough should now be refrigerated for about half an hour.
After chilling, the dough is rolled out into a thin rectangle and baked in a preheated oven at 170-180°C top/bottom heat for 7-10 minutes.
For the marzipan dressing, stir all ingredients until smooth and pipe onto the short pastry base in parallel lanes – each with a little space between every other lane, into which the jam will later be filled. This gives the train track look, which is also where the name "train track cookies" comes from. Now the creation is put back in the oven until the tracks are golden brown – about 5-10 minutes.
Finally, jam is warmed in a saucepan and poured into the gaps with a piping bag or spoon.
Once everything has cooled, separate the tracks lengthwise with a knife and then cut into small, even sections of track.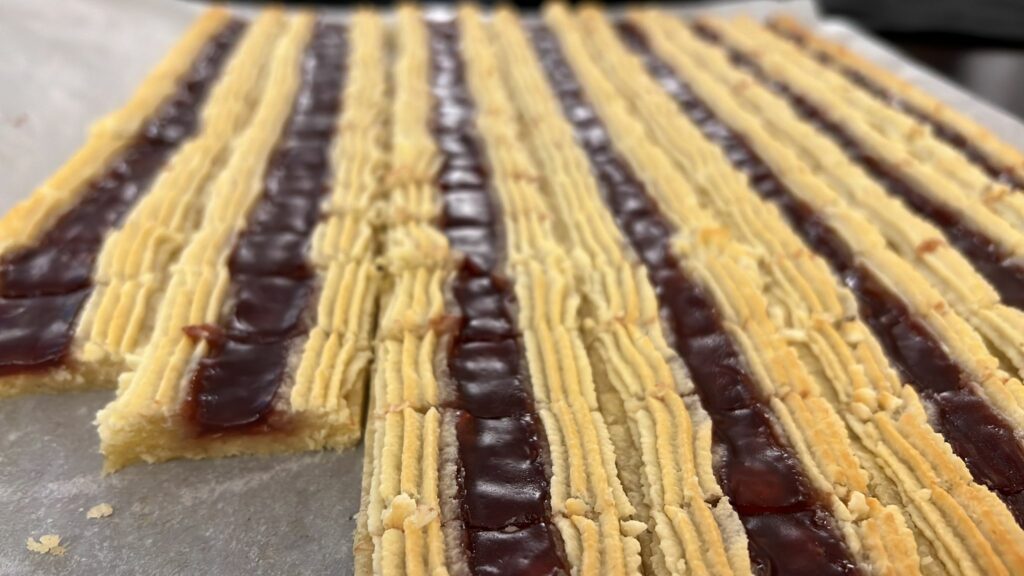 Here we tried another train track cookie variation with a few variations and refinements. Our personal favorite and the slightly more advanced train track cookie version can be found here.
Got a taste for it? Check out the open positions at tmc here!