We at tmc love railroads. This love goes far beyond our professional field of operation, extending from model trains to: Cookies. That's why, just in time for Advent, we made it our mission to find out the world's best Christmas cookie recipe for train track cookies (also called railroad cookies or "Eisenbahner") as part of a team workshop.
Together with the patissière Raphaela from the Viennese confectionery Backterium and our organizer Verena from Propelled, we made ourselves comfortable not far from the pre-Christmas hustle and bustle in the Viennese cooking studio Feinkoch to accomplish our mission to find the best train track cookie recipe.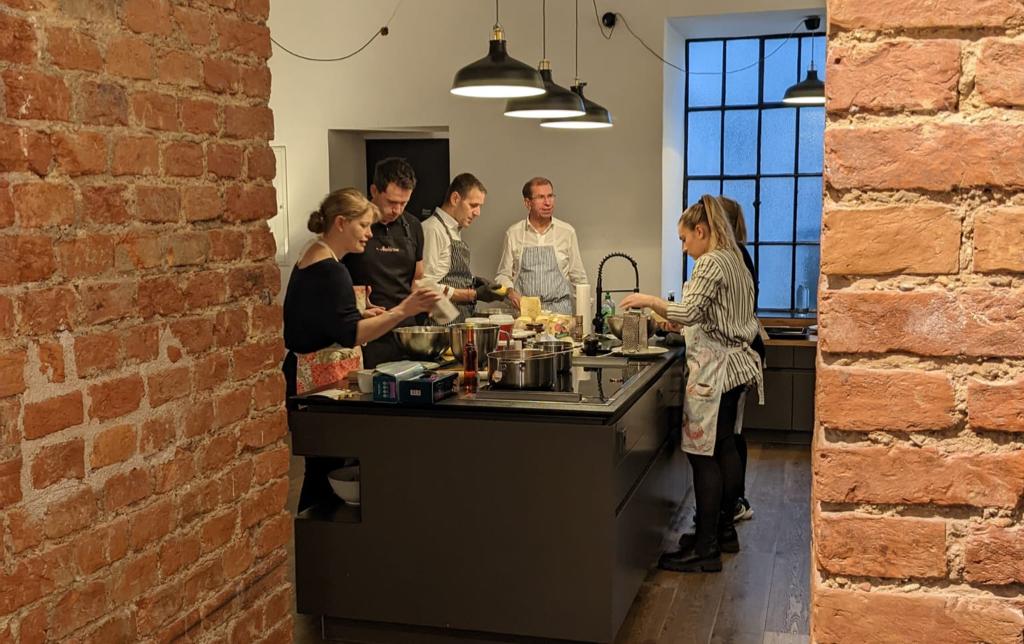 As with vanilla crescents, there are many different recipes and approaches behind one name. Standard train track cookies consist of a shortbread base, jam, and a dressing that is shaped like a track to give railroaders their characteristic appearance. Beyond these similarities, the possibilities for varying and refining the basic recipes are nearly endless. The question of the perfect jam alone is polarizing.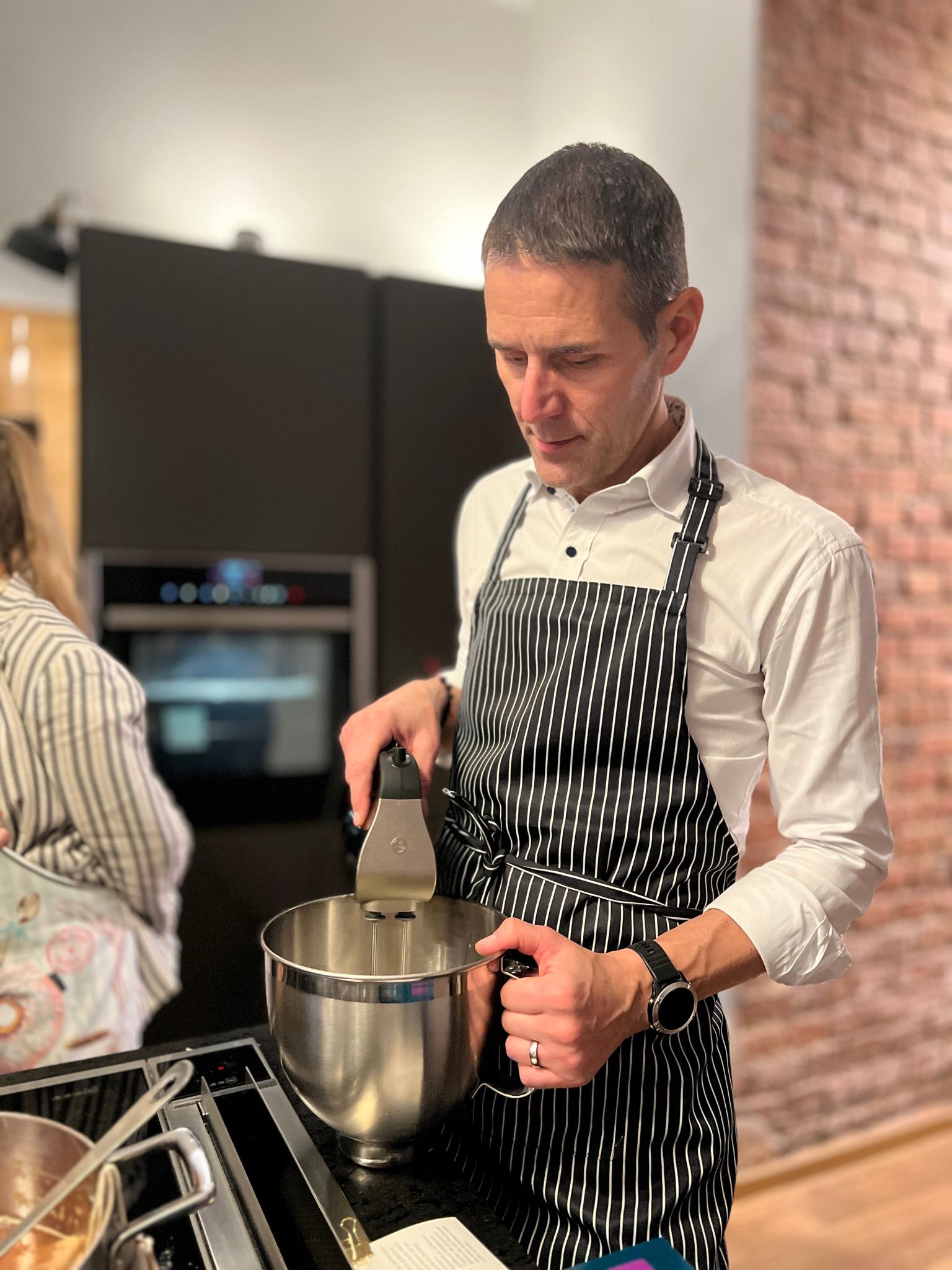 Our workshop turned out to be an entertaining and educational afternoon in which the participants not only got their money's worth from a culinary point of view. The skilled bakers exchanged ideas and competed in the production of winter delicacies. The others distinguished themselves in jam spreading and in the subsequent tasting of the results.
We were very pleased with the result of the workshop, three different types of train track cookies, plus various variations with different red jams and recipe refinements à la tonka bean, rum & Co. Even our two office locations in Vienna and Linz were able to enjoy the result. In addition, the workshop was a wonderful opportunity for a pre-Christmas get-together in a relaxed atmosphere.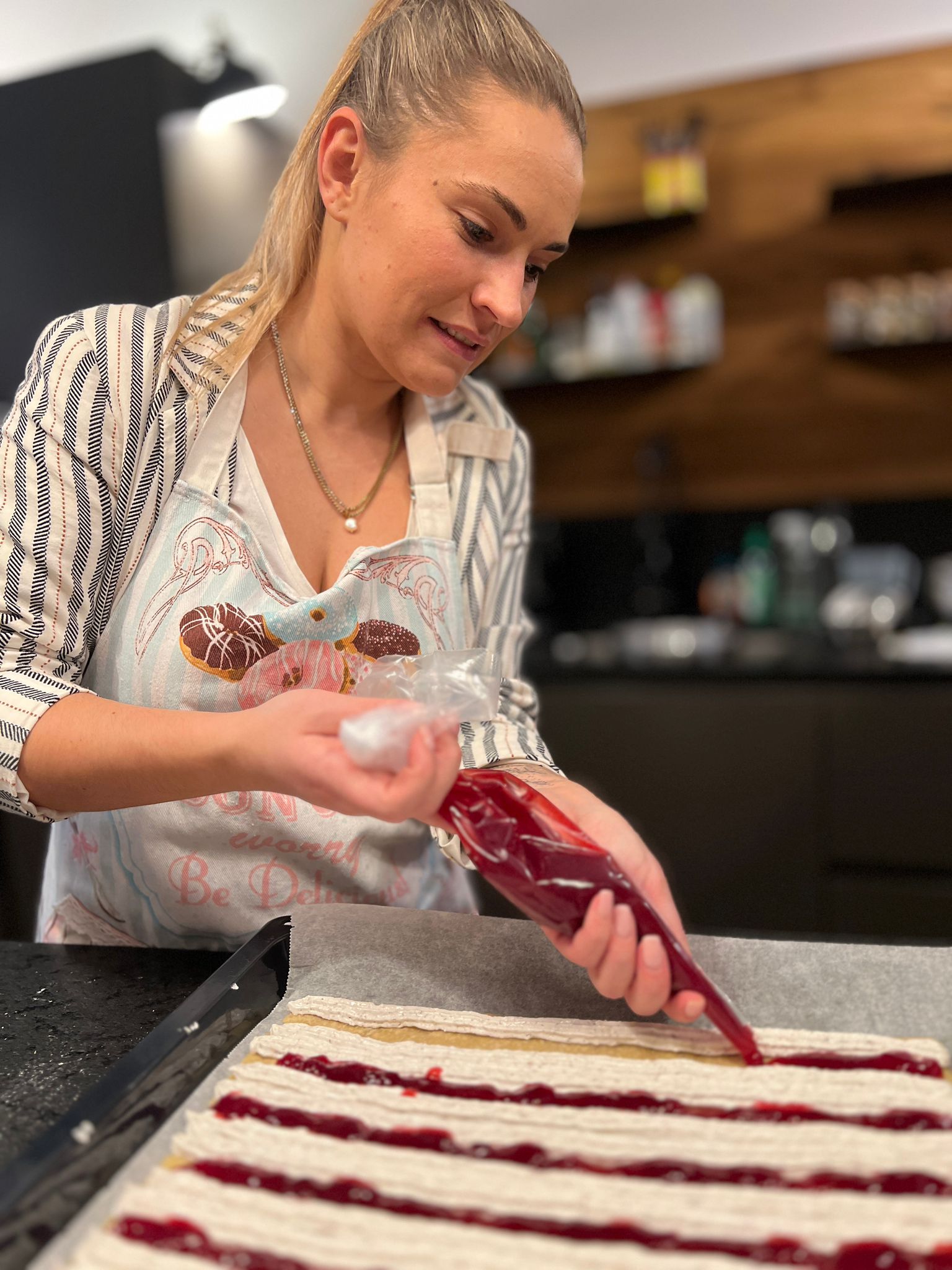 Many thanks to Raphaela, who let us in on a few of her baking secrets and helped us make delicious cookies.
So what is the answer to the question, which is the world's best railroaders recipe? Our recommendation: best try them all! Click here for the recipes we've tried and tested:
Recipe: Simple train track cookies
Recipe: Special train track cookies
Recipe: Grandma's train track cookies

And what goes perfectly with Christmas cookies of all kinds? A tmc Café, of course!